School
A Warm Welcome to Northampton School for Girls
I would like to warmly welcome you to Northampton School for Girls. We are an ambitious and thriving school, committed to providing a broad, modern, enriching and inspiring education to ensure that all of our students have the confidence, motivation and ambition to succeed within and beyond their time at school. Northampton School for Girls continues to be one of the academically highest achieving schools in the county and this does not happen by chance. We are committed to achieving academic excellence for our students and to ensuring that they flourish personally and make a difference to the world around them: locally, nationally and internationally.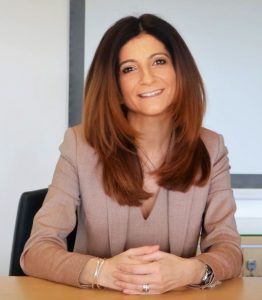 Northampton School for Girls is a truly remarkable school that students and staff are, rightly, proud to be part of. It has a unique vitality that springs into life as students and staff arrive through its doors. Our school is everything but ordinary and our students never fail to impress me with their achievements and the genuine desire they have to help others. They are incredibly talented, industrious, open hearted and courageous and we are unapologetically driven to supporting them to become successful and influential women of the future.
Underpinned by our values of 'Respect for Self, Respect for Others and Respect for Learning', together our staff and students strive to exceed the limits of their potential through a rigorous and ambitious curriculum which meets the needs of individual learners' talents and interests, building the foundation for their future successes in a fast-changing world. We provide our students an enriching curriculum and an impressive co-curricular offer that builds their character and resilience, whilst also inspiring and enabling them to achieve and become successful, rounded young adults.
From its inception in 1915, Northampton School for Girls has recognised and celebrated everyone as individuals and has also understood the power of the community. Our students recognise the impact that they have on others and particularly the responsibility that they have to give of their time, talents and charity to the wider community. We foster an environment where students can expand their minds, think flexibly, develop the skills of leadership that they all have within them, and grow as individuals.
We are a school with an impressive reputation, rich cultural diversity and a long-standing track record of success: we are proud to be Northampton School for Girls
You are warmly invited to visit us so that you can see our wonderful school for yourself and I very much look forward to welcoming you.
Cristina Taboada-Naya | Headteacher