Student Expectations
ATTENDANCE
At Northampton School for Girls, we expect the highest standards of attendance and punctuality. Research evidence and national statistics link good attendance to positive academic achievement and social potential. Attendance and punctuality also reflect students' and parents' commitment to achievement and to our school ethos.
We encourage all students to work towards 100% attendance and set a minimum attendance target of 97% per year (equivalent to the top quartile of all English secondary schools). Excellent attendance is celebrated and recognised at the end of each term at our awards assembly. In line with government legislation, we do not permit students to take holidays during term time as this has a very negative impact on their learning.
BEHAVIOUR
We have very high expectations of behaviour and discipline and are clear about the sorts of behaviours and attitudes we want to see from all our students. We communicate and model these for our students on a daily basis.
We expect everyone in our school to have the upmost respect for themselves, respect for others and respect for learning. These are fundamental values to our school – NSG is a school where the main focus is on learning and its everyone's duty to contribute to a climate in which learning can happen. We make sure that if disruptive behaviour does occur that this does not damage the achievements of others.
Our expectations are outlined clearly for students in our 'NSG Expects', these support a firm but fair approach.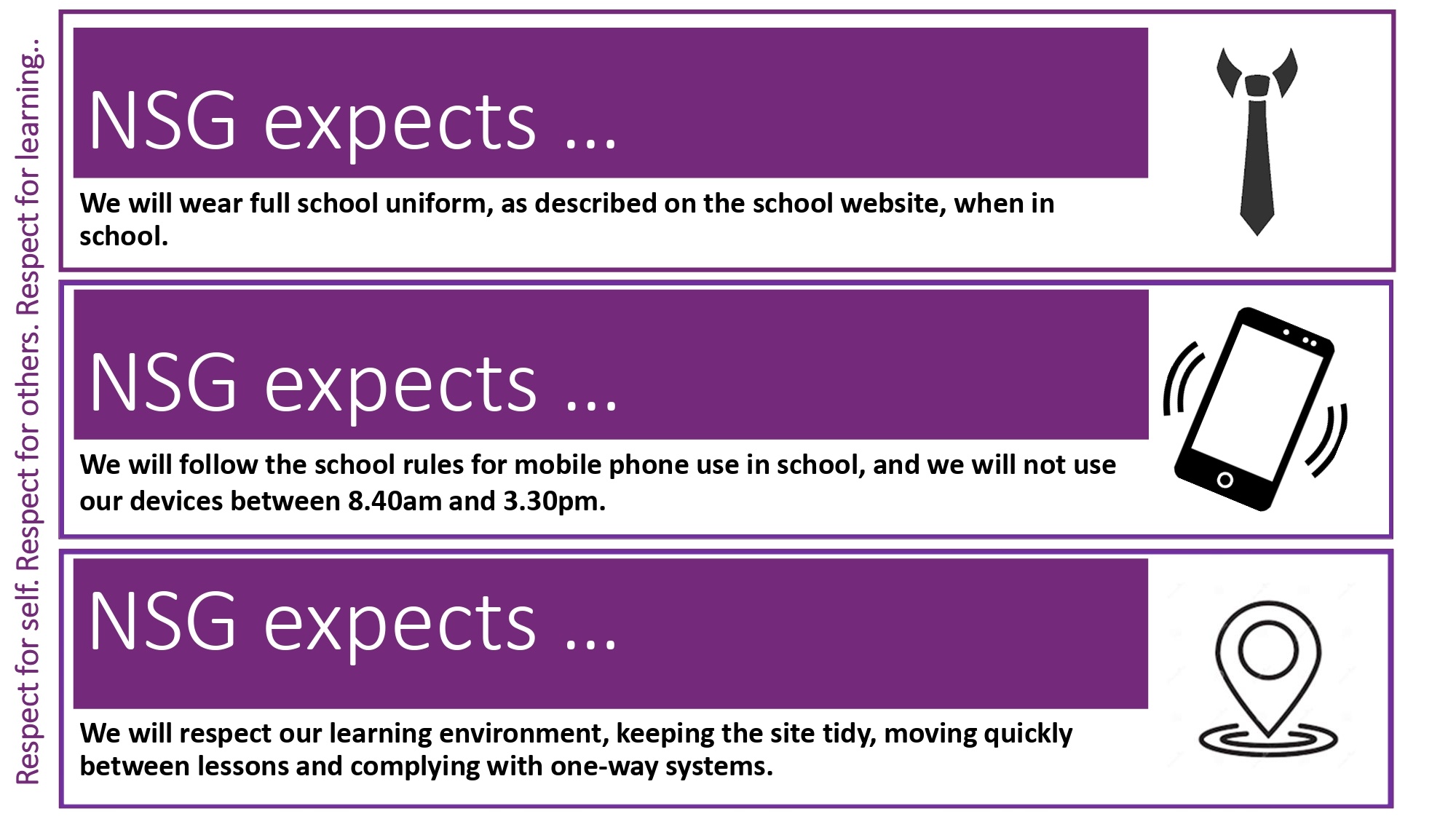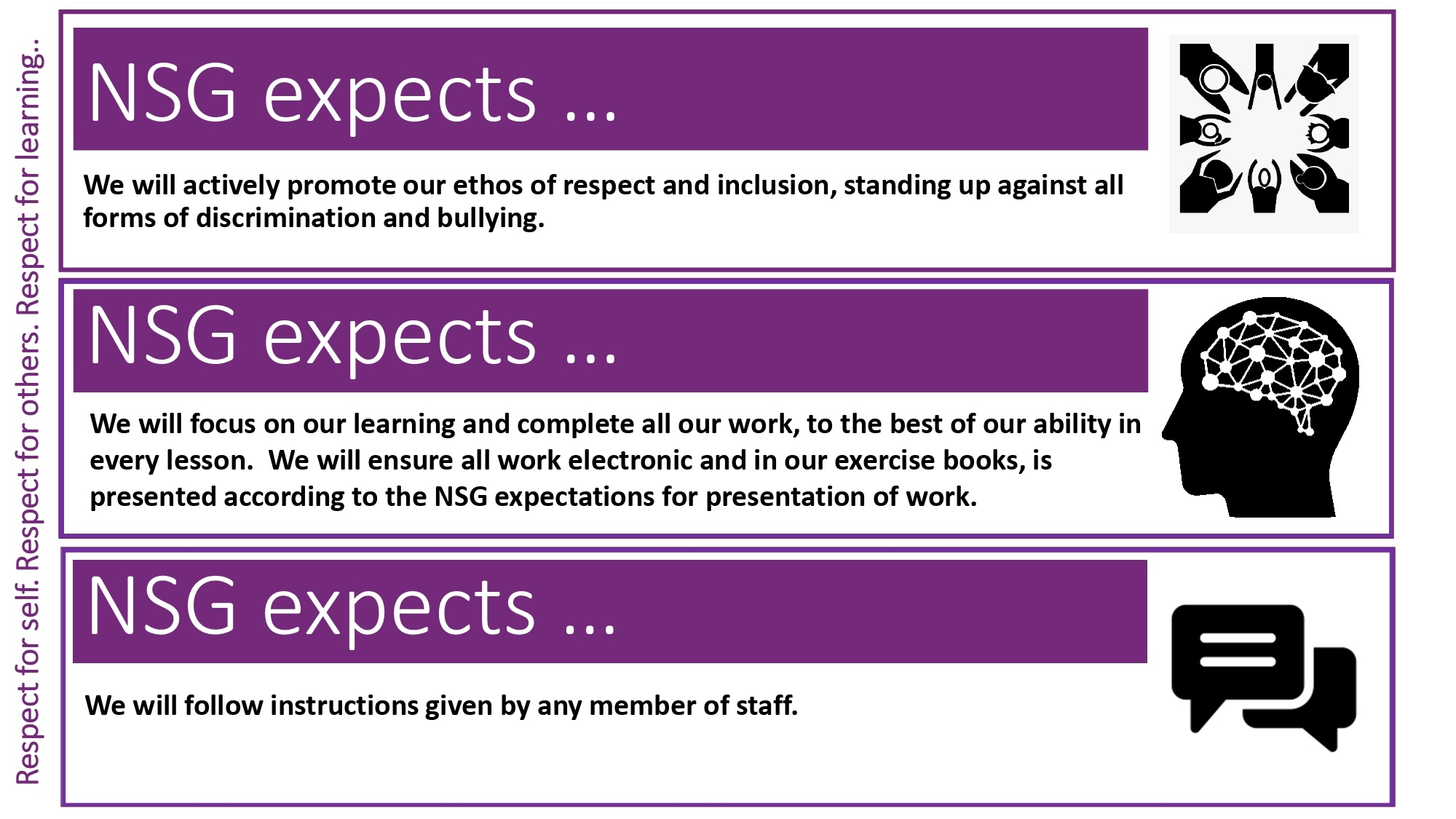 We apply our expectations and rules rigorously, robustly and consistently, agreeing to these are essential parts of accepting NSG and we make no exceptions to this. Compliance is captured in our Code of Conduct for Students and the Home School Agreement.
REWARDS AND SANCTIONS
We are incredibly proud of our students and the vast majority are hard-working, well-behaved and respectful. We regularly identify, reward and celebrate our students' successes. These can be in any aspect of school life, for example, regular attendance, outstanding academic achievement, leadership and initiative, making a good contribution to the local community or an act of kindness. Rewards can take many forms, ranging from simply saying "well done" to recognition at celebration assemblies or special events such as the annual awards evening.
If standards at the School are to be maintained, it is equally important to have a clear, consistent sanctions system, these are outlined in our Behaviour Policy