School President
Hello, my name is Charlotte and I am delighted to step into the role of School President for 2023-24! I aim to use this fantastic opportunity to give my time and energy to all students of NSG, ensuring that the student body has a strong voice to represent their incredible ideas.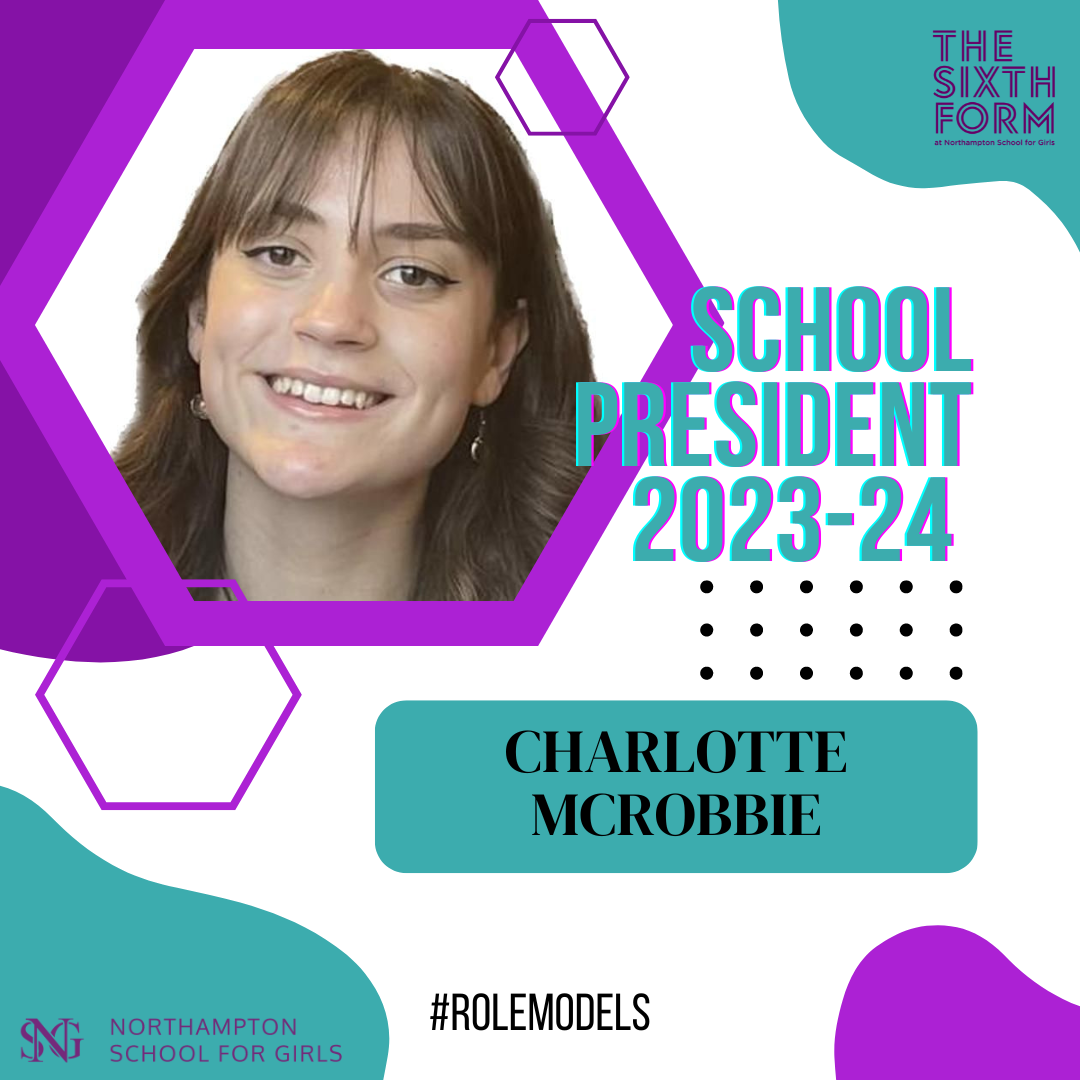 As a member of the school since 2017, I feel privileged to have watched the school develop year upon year into a thriving institution for young people. Within my presidency, I aspire to positively contribute to the flourishing school community and create a memorable secondary school experience for all students. I am forever grateful for the staff and my peers at NSG for shaping me into the confident individual I am today, and I strive for all students to feel accomplished by the time their own experience at NSG comes to an end.
I will always be there to represent the interests of the school and, working closely with the rest of the Student Leadership Team, we will create a welcoming and inclusive school environment through the introduction of more community events. I also strongly believe in embracing the skills and talents of individuals within the school, whether this be through one of our many diverse extracurricular activities or sharing them within a class setting. I will work to make sure that there is a community for everyone.
As president, I am determined to be a visible and passionate advocate that students can always approach and I am beyond excited to work with individual people and groups within the school to hear their visions! Despite this sadly being my last year at NSG, I want to make it count by hopefully leaving an inspirational legacy upon which future Student Leadership Teams can develop.
I am proud to be a role model for NSG and I hope that I can inspire many of you in the same way that previous presidents have inspired me.
All the best,
Charlotte McRobbie, School President 2023-2024