Northants Basketball Club
The NorthantsBasketball Club came into existence in May 2007. It had evolved directly from the competitive arm of the Northants Schools Basketball Association but a more structured format was
needed in order to access a Development Grant from Basketball England. That grant was duly obtained and added to the PFI development at Northampton School for Girls, part of which was the building of a new sports hall. The Basketball England grant meant that the new build would be a two- court venue, with a show court and limited spectator accommodation. The good news for the new basketball club was that they would have limited but exclusive use of the facility in the evenings and at
weekends.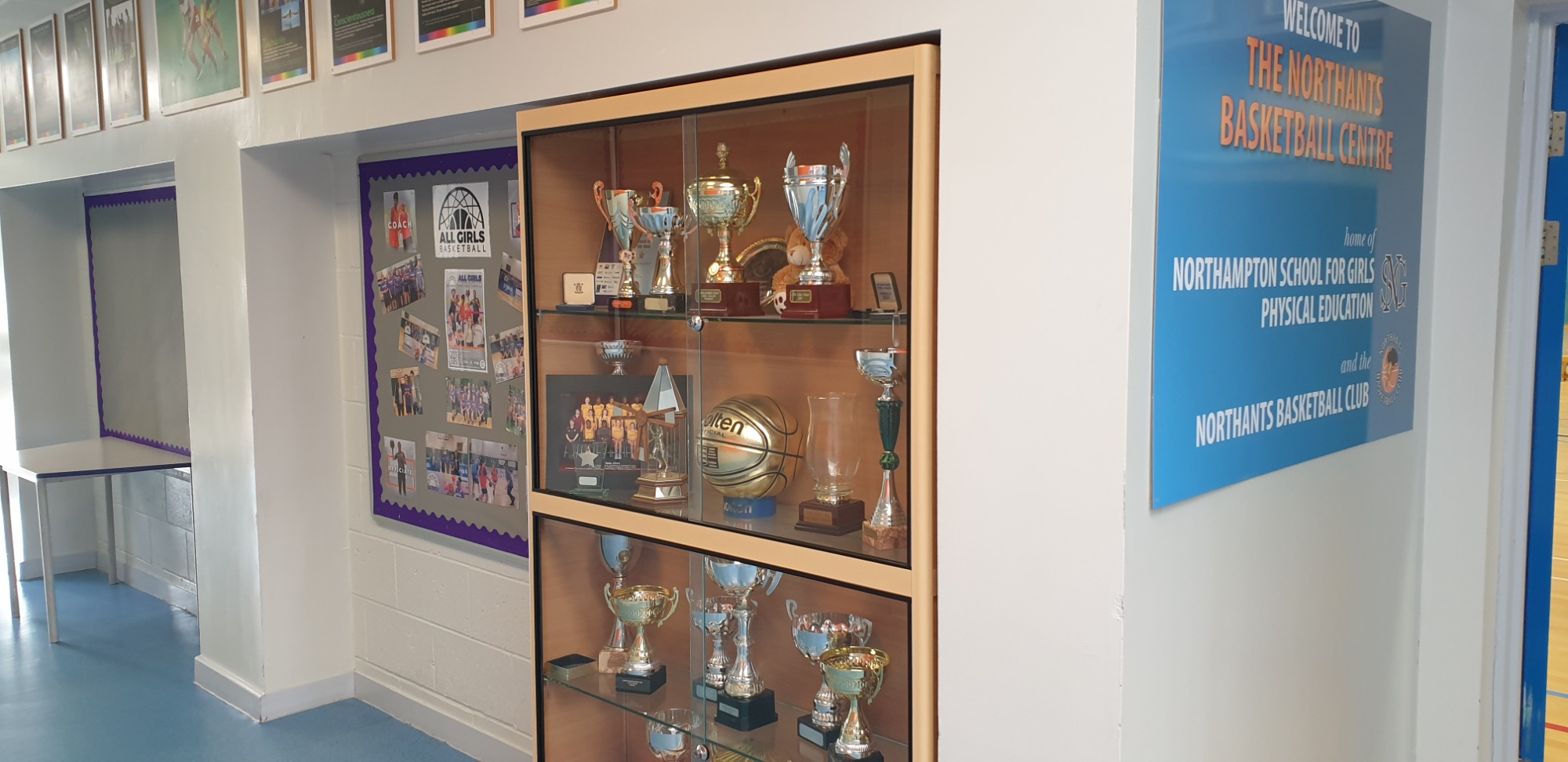 In September 2008 the Northants Basketball Club moved into the Northants Basketball Centre for all team practices and games. The Centre has been the club's home since. Our venue houses two full-size courts alongside each other and a show court with adjacent spectator seating. The court floor is constructed from sprung wood and all the baskets have heavy-duty snap-back rings mounted on Perspex backboards.
The club has major links with the school with the Administrator of the Club Karen Goodrich also working at the school delivering basketball in the curriculum as well as basketball extra-curricular clubs and school teams. Many girls who attend NSG join the Northants Basketball Club and play in their National League teams as well as representing NSG in the National Schools Competitions.
The Northants Basketball Club runs a fully inclusive programme for boys and girls aged 4 to 18 and all these teams practice and play games in our dedicated £2m Basketball Centre at Northampton School for Girls. Up to the age of 10, our players compete at local level in mixed-gender teams. Thereafter the club runs male and female teams competing in Basketball England's National League and other established Regional Leagues too. We hold the Sport England – Basketball England "Clubmark" and have accomplished 4-star Basketball England Accredited Club Status.

Our aim is to provide high-quality training, coaching and playing facilities for youngsters in Northamptonshire, promoting equal opportunities within the programme for participation by all sections of the community. We love basketball; if you're interested in joining us we'd love to hear from YOU – why not send us a message northantsbasketballclub@hotmail.co.uk