KS4 NSG Choices
Choices Week: Monday 22nd February to Tuesday 2nd March, 2021
Subject Teachers will share information about courses during lessons.

Form Tutors will give details to students of how to make good choices, offering advice and guidance throughout the week.

Subject information and general details will be published on the school website.

Year 9 Virtual Parents Evening (Thursday 25th February)
Your chance to speak to subject teachers about current progress and aptitude for the subject at GCSE. The booking of appointments for this evening must be made between Friday 12th February 4pm and Tuesday 23rd February at 1pm. For any technical support please email web@nsg.northants.sch.uk.
Year 9 Assembly (Friday 26th February) given by the Heads of Year - Mrs Coverdale and Mr Kowal.

Choices Webinar for Parents: Tuesday 2nd March (full details will follow soon)
Following the webinar, all Year 9 students will be sent a Google Form on which to submit her choices. The deadline for submission will be Friday 19th March.
My colleagues and I look forward to supporting you and your daughter through this exciting phase of her education.
Mr Paul Smith
Assistant Headteacher
Year 9 Choices Booklet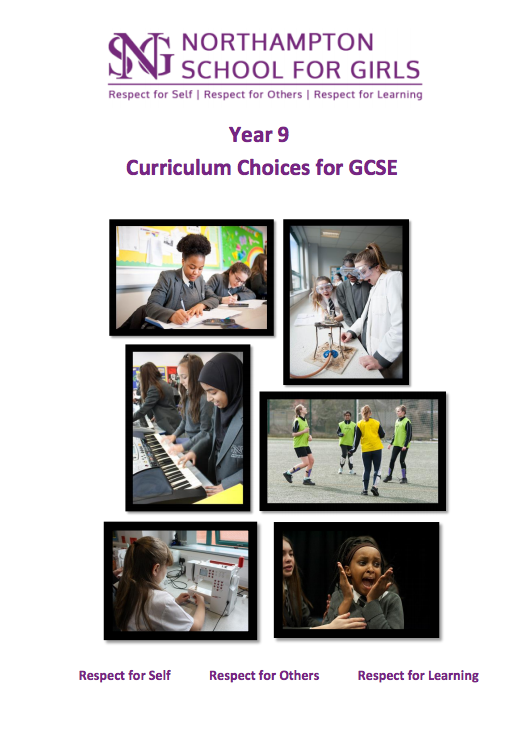 Subject choices information