10 Reasons to join NSG6
We treat you as an individual...
Is independence important to you? At 16 years old, you have a choice of where you want to study. We recognise that you are a young adult and your experience is unique to you. Our academic pathways, pastoral support system and varied enrichment programme enable a personalised experience of 16-18 study from the outset.
We'll put you first...
It's your life, your future, so we'll help you put together a programme of study that gets you where you want to go. At every stage we're here to listen, advise and support you in your choices. You can talk through your options and ambitions at our open events, as well as at your one-to-one meeting during the induction process.
We'll give you choice...
We offer an extensive range of A-Levels , as well as BTEC qualifications. You will be able to select subjects that will allow you to maximise your progress so that you achieve your best possible results, allowing you to progress to your chosen post-18 destination.
We get results...
Our students have an excellent record of success, which they work hard to achieve. Our students' progress at A Level is among the best in Northampton.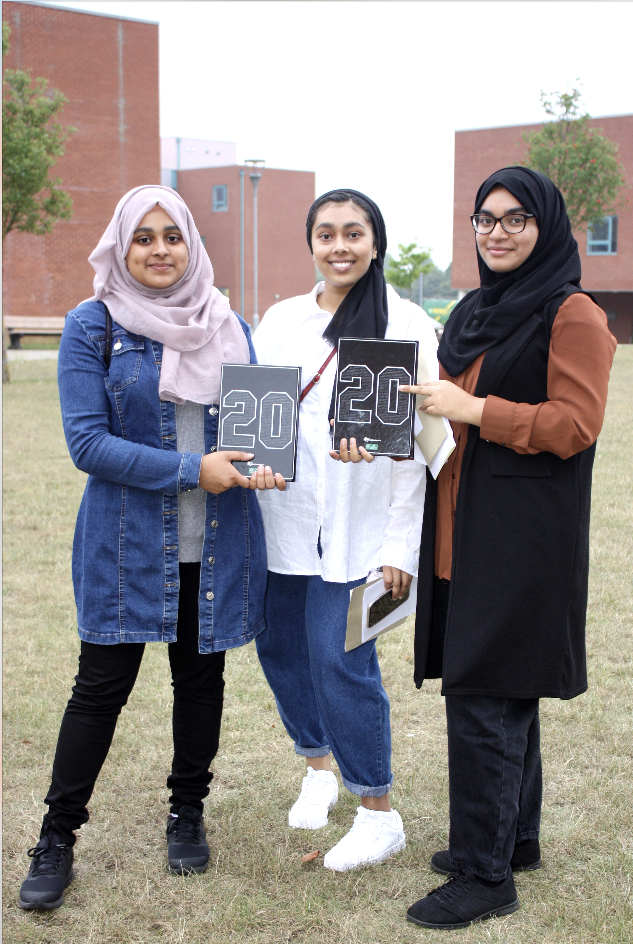 We're a vibrant community...
NSG6 is made up of students from a diverse range of backgrounds and we empower our students to own their voice in the world. Students are keen to be involved in projects to raise awareness about key local and national issues. Our work as a school on our Charter for Action demonstrates our overt commitment to challenging injustice and inequality in all its forms.
We'll help you develop your gifts and talents...
There are many ways that your unique gifts and talents are supported, both within the curriculum and beyond. Our bespoke support for applications to prestigious post-18 providers, including the Russell Group and Oxbridge, means all students have the best chance possible of achieving their ambitions beyond sixth form.
We'll support you whatever your needs...
All of our students are assigned a tutor in Year 12 and a Head of Year. There is also a team of support staff who can help with an array of issues; they are there to help you. We don't want anything to come between you and your ambitions. If you're having trouble managing your time, need guidance on writing an essay or with your revision, or you're dealing with dyslexia or any other learning difficulty, you'll get the right support.
We'll offer you tailored Careers Information, Advice and Guidance...
At NSG6, we see ourselves as a stepping stone between school and university, employment or further training. We will help you achieve and realise your ambitions.
We'll offer you a rich, fulfilling student life...
Our enrichment programme provides opportunities to try new things, take existing skills and interests further and meet new people – all great preparation for university or life after sixth form. You can take part in visits in the UK and overseas, or in activities related to your studies. You can join our societies and lead on issues pertinent to your interests.
We'll offer you financial support...
We offer our students financial support through our student bursaries. Talk to our Student Services Team who will give you more information about financial support available or visit our Student Finance page on our website.
16-19 Bursary Fund
The purpose of the 16 – 19 Bursary Fund is to fund students between 16 and 19 years of age who are the most financially disadvantaged, and those who most need help with the costs of staying in education.
The bursary is available to support students in defined vulnerable groups, who may receive yearly bursaries of up to £1200 and/or discretionary payments to help those who are also in financial hardship.
To find out more about eligibility for the bursary, please see the information on the Government's website: https://www.gov.uk/1619-bursary-fund